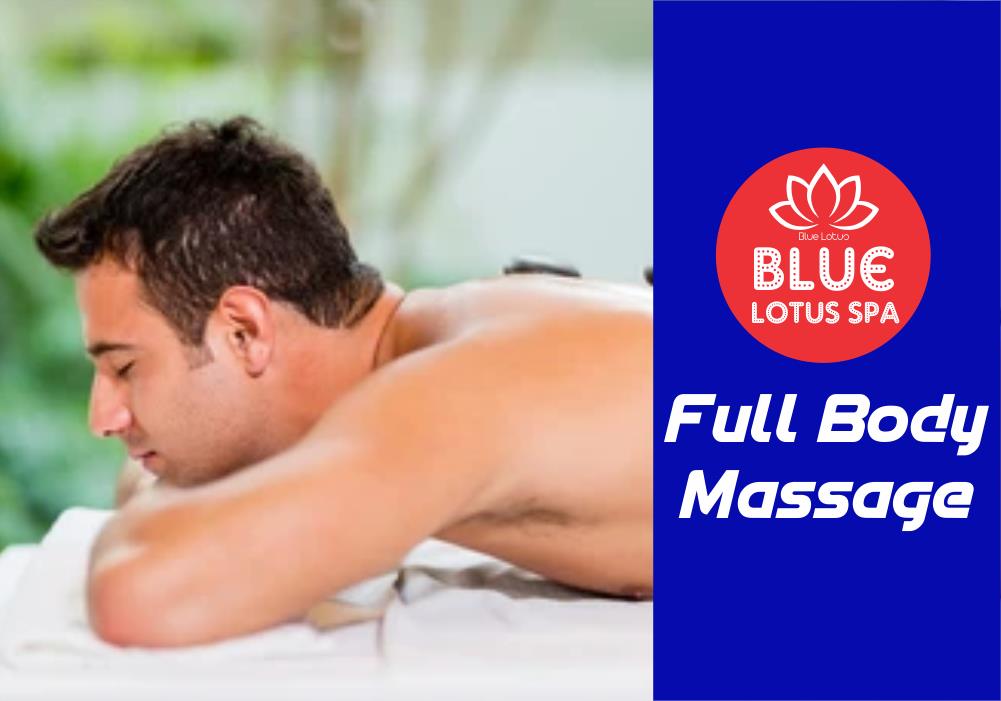 Full Body Massage therapy involves hands-on techniques to increase circulation, relieve tension, reduce stress, relieve anxiety, improve sleep and promote relaxation throughout the body.

If one is feeling tense and in need of a release, or if someone has been injured, Full Body Massage therapy could be the exact treatment their body may need. Amidst all the daily chaos, it's always a great idea to take a break and give yourself all the relaxation and pampering that you deserve. And this is exactly what this Full Body Massage provides you with - an amalgamation of Swedish Massage, Foot Reflexology, and Head Massage all combined in one. We also shares our insights on this new Full Body Massage relaxing technique.

Full Body Massage therapy is filled to the brim with countless benefits; for example, it helps in getting an improved immune system, improves energy level, controls Blood Pressure, improves nerve sensitivity, blood circulation, helps promote better sleep, etc.
Blue Lotus Spa Hadapsar, Spa in Hadapsar